Leader Introduction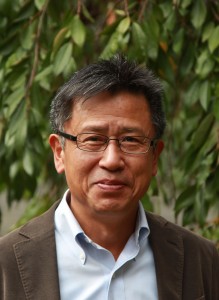 This large-scale research program is titled "Southeast Asian Studies for Sustainable Humanosphere" and succeeded the outcomes of the Global COE Program "In Search of Sustainable Humanosphere in Asia and Africa" (2007-11). It aims at reexamining the Sustainable Humanosphere paradigm, which we developed through the Global COE program in Southeast Asian Studies, and elaborate it further to be a foundation for discussions on the long-term sustainability of human society.
Southeast Asia has faced and tackled a wide range of problems. People in the region have diverse historical and cultural backgrounds yet live side by side. Overcoming ethnic and religious diversity and achieving solidarity and collaboration has been one of the longest and most pressing issues for most Southeast Asian societies. Simultaneously, Southeast Asia's nature is rich, powerful and capricious and people's livelihood in the region has been deeply tied to it for resources. These processes have created new types of problems that are difficult to find appropriate solutions even through the most advanced science and wisdom. Through studying these experiences and Southeast Asia's achievements we have considered issues such as plural co-existence, environmental harmonization, and energy and resources economization which are commonly shared among human societies.
In the above context, enhancing linkages and networks with universities and research institutions in the region are indispensable. This is one of the challenges of this program: to institutionalize an academic network of Southeast Asian studies with Southeast Asia and beyond. As such, it is my hope that we can create a lively arena to facilitate face-to-face frank and innovative discussions among researchers with diverse cultural and disciplinary backgrounds on the future of human societies in Southeast Asia. Let us research and have thought-provoking discussion together.
Yasuyuki Kono
Director, Center for Southeast Asian Studies, Kyoto University
Search
Event Calendar