---
:::2012:::
---
"Care"in Southeast Asia: Every Day and into the Future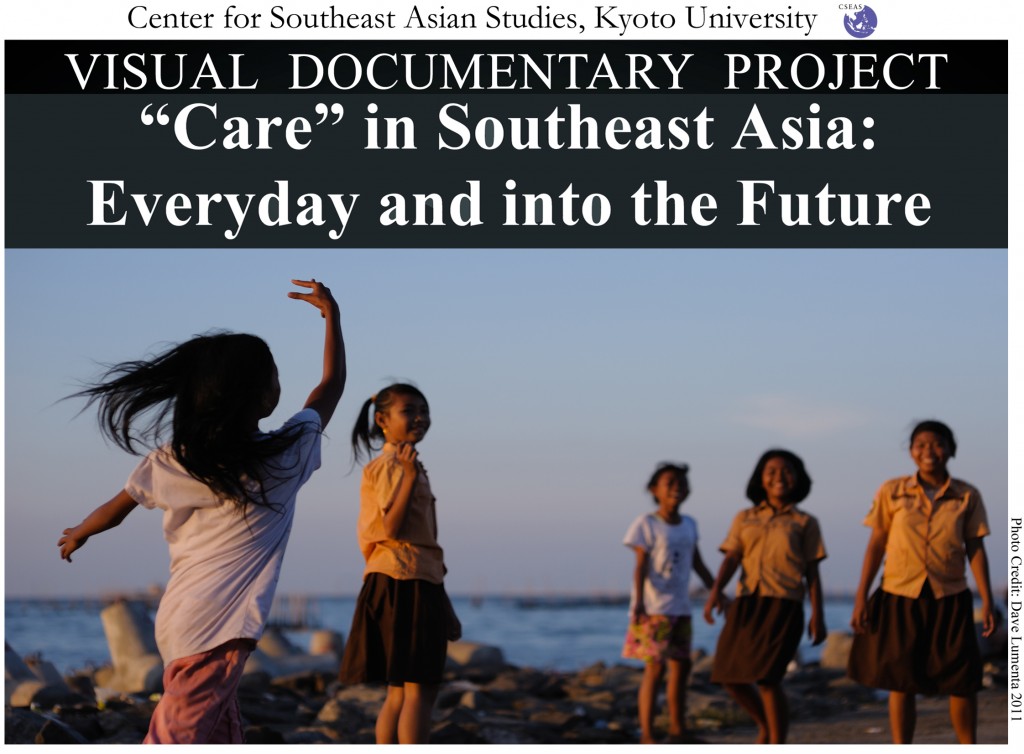 "Care," is one of the most important aspects of human life at any time in our life cycle and is a fundamental part of all societies. Yet, the term "care" is western and has no exact corresponding term in Asian languages. This film forum hopes to stimulate, and raise awareness of how Southeast Asian filmmakers consider the relevance and meaning of "care," and how they visually document it in their own societies.Five documentaries were selected by an international committee from a total of 36 original entries submitted from the region. This is an open forum and we invite anyone who is interested to participate.
---
Date and Time: March 15 (Fri) 13:00-18:15 P.M.
Venue: Large Conference Room, Inamori Foundation Building
On 15 March, 2013, the Center for Southeast Asian Studies (CSEAS), Kyoto University will host a film forum to show five selected documentaries by independent, young filmmakers from Southeast Asia, on the topic of"care."This project is part of "Southeast Asian Studies for Sustainable Humanosphere" program. [..Event Calendar]
---
:: For Rainy Day (Vietnam) ::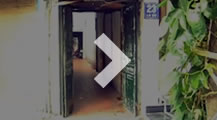 Mr. Nguyen Anh Phong VY
In a small alley in Hanoi's old town, where lots of families have been living together, a woman lives with her second son together with the family of her first son. Her life is a series of relentless working years along with uncompensated losses. At an old age, she still sells green tea daily to support herself and her mentally incapable son.
---
:: Ageing Bangkok (Thailand) ::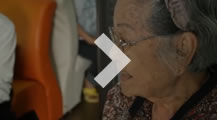 Ms. Yanin Pongsuwan
Population aging is becoming significant issue in Thailand, yet there is still a lack of state's policy to develop the well-being of the elderly. This documentary focuses on the life of an old woman aged 84 named Ood, who has to fend for herself. Ood, previously an actress for films and TV commercials until the age of 62, seems independent, yet this documentary unintentionally shows her loneliness.
---
:: Caring for the Cradle: Mangyans and Maternal Health (Philippines) ::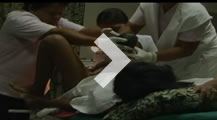 Mr. Jewel Ranier Ocampo
This documentary looks at how an indigenous group called the "Mangyan" (Alagan), in Mindoro Oriental, an island 6 hours away from Manila. It documents how their traditional birth methods are threatening them and why it's not so easy for them to get modern medical assistance. The documentary also shows how a simple idea can help the Mangyan reduce their maternal mortality rate.
---
:: Glass Man (Myanmar) ::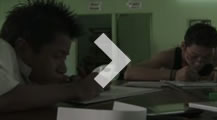 Zay Yar Aung
Kaung Htet is 20 years old and only 3 feet 9 inches. He is suffering from osteoporosis, with bones like glass which have been broken over 40 times since birth. When he was a child, he was afraid of going out in public and depressed about his situation. However, since he was sent to the School for Disabled Children, his point of view on life and his mindset have changed.
---
:: The Clinic (Myanmar) ::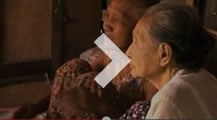 Aung Min
The Clinic shares the relationship between a 45 year old doctor and his clients. The protagonist, the clinic doctor, was brought up and trained under the education system of Myanmar socialist regime. Nonetheless, he made his own living as a clinic doctor. His clients come up with their different problems while he has own personal conflicts. This documentary developed as way to respond to his dilemmas.
---
Search
Event Calendar