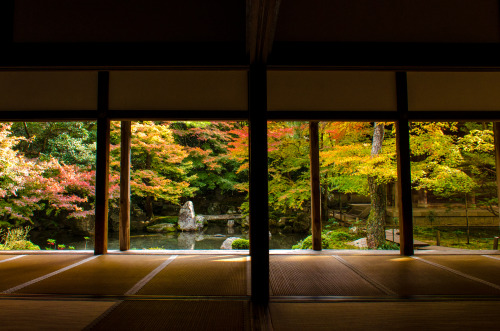 Kyoto used to be the capital of Japan and the residence of the Emperor from 794 until the Meiji Restoration of 1868, when the capital was moved to Tokyo. During its millennium at the center of Japanese power, culture, tradition, and religion, it accumulated an unparalleled collection of palaces, temples and shrines, built for emperors, shoguns, and monks. Kyoto was among the few Japanese cities that escaped the allied bombings of World War II and as a result, Kyoto still has an abundance of prewar buildings, such as the traditional townhouses known as machiya.
Kyoto is now one of the most popular destinations for tourists, and carries a reputation as its most beautiful city. However, visitors may be surprised by how much work they will have to do to see Kyoto's traditional beautiful side. Most first impressions of the city will be of the urban sprawl of central Kyoto, around the ultra-modern glass-and-steel train station, which is itself an example of a city steeped in tradition colliding with the modern world.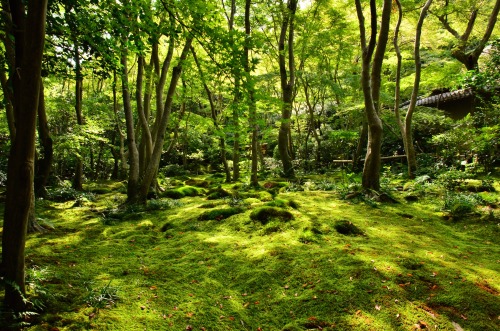 Nonetheless, the persistent visitor will soon discover Kyoto's hidden beauty in the temples and parks which ring the city center, and find that the city has much more to offer than immediately meets the eye.
Though dwarfed in size by other major Japanese cities, Kyoto is vast in terms of its rich cultural heritage – the material endowment of over a thousand years as the country's imperial capital. The city's numerous palaces, shrines, temples and other landmarks are spread out over the following districts: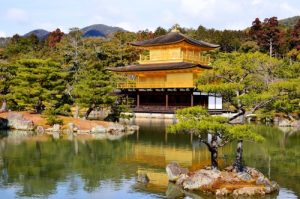 17 historic sites are inscribed on UNESCO's World Heritage List under the group designation Historic Monuments of Ancient Kyoto. 14 of the listed sites are in Kyoto itself, two are in the neighboring cities.
Well-known for its abundance of historical sites, Kyoto often draws visitors eager to experience traditional Japanese culture. Buddhist meditation sessions are one of the most popular of these activities, and multiple options are available. Attending the Japanese tea ceremony ("the Way of Tea" or Cha-no-yu") is also very popular for visitors from abroad.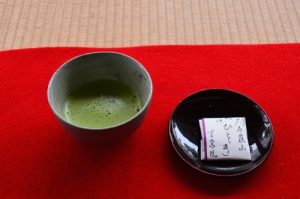 Other than sightseeing, Kyoto boasts a lot of specialities including Maccha(green tea), Yatsuhashi(kind of rice cake, both baked and raw), hamo (Japanese conger), tofu or Yu-dofu (try places around Nanzenji temple), vegetarian dishes (thanks to the abundance of temples), kaiseki-ryori (multi-course chef's choice that can be extremely good and expensive), and Japanese Sake (Fushimi area of Southern Kyoto has a 400 year old brewery, Gekkeikan.)
You have plenty of choices in buying souveniers when returning home; traditional Japanese sundry goods like fans and parasols, wooden dolls, incense, traditional sweets, potteries, etc., etc. A shopping paradise regarding range and quantity of choice.
Neighboring cities and towns are also full of attractive sightseeing spots.
Other useful info:
---
This page uses [Kyoto travel guide – Wikitravel](http://wikitravel.org/en/Kyoto) contents. So, the license of this contents is also [Creative Commons — Attribution-ShareAlike 3.0 Unported — CC BY-SA 3.0](https://creativecommons.org/licenses/by-sa/3.0/)
Photos of Kyoto by sanographix (http://photo.sanographix.net/)