Introduction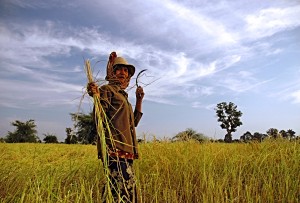 Relations between Southeast Asia and Japan have grown increasingly close and diversified as a result of dramatic political realignments and global economic integration in recent years. These changes bring fresh challenges, and the Center for Southeast Asian Studies (CSEAS), continuously renewing itself as a Center of Excellence in Area Studies, believes that integrated endeavors based on solid academic research can play a central role in developing new paradigms for the twenty-first century.  The strength of the Center lies in its multidisciplinary orientation, especially the inclusion of staff working in the natural sciences as well as the humanities and social sciences. Since its establishment in 1965, the Center has carried out its activities using a comprehensive approach to investigate the contemporary and historical dimensions of problems confronting present-day Southeast Asia. Proceeding from these guiding principles, the Center's current research methodology can be described as an integrated area studies approach based on informed knowledge from the field and aiming to create new perspectives on this dynamic region of Asia.
Area studies by definition, requires international efforts. The Center has two liaison offices: one in Bangkok and a residence in Jakarta to extend services to local scholars. The presence of foreign visiting scholars in Kyoto and Memoranda of Understanding (MOU) with institutional counterparts in Southeast Asia, have also helped expand our international presence.

History
In the spring of l959, a group of scholars in Kyoto met to discuss the feasibility of holding informal seminars on various aspects of Southeast Asian cultures and societies. This resulted in monthly seminars which gradually attracted an increasing number of faculty members and postgraduate students from universities in and around Kyoto. Eventually the enthusiastic participants in the seminars turned to the possibility of organizing the informal gathering into a more institutionalized forum.
A preparatory committee was formed in 1961 to organize a systematic program of Southeast Asian studies, which importantly, included the natural sciences which had been neglected by most area studies programs in Western universities and research institutes. This culminated in the creation of CSEAS in January 1963 on the campus of Kyoto University as a semi-official body charged with coordinating Southeast Asian studies.
The newly organized Center lost no time in launching a joint research project on Thailand and Malaysia. Researchers went to these two countries to conduct fieldworks ranging from detailed community studies by anthropologists to investigations of tropical forests, paddy soils, and agricultural techniques by natural scientists. In order to facilitate these field activities, the Bangkok liaison office was first opened in October 1964. To further support activities, a residence in Jakarta was also set up in 1970. Funding for fieldwork in these early years came primarily from private sources, including a research grant from the Ford Foundation and a domestic fund raised by supporters of the Center.
In the early years, the results of the Center's research programs were so promising that the Japanese Ministry of Education, Science and Culture decided to grant it formal status in order to promote the further development of area studies. Thus, in April 1965 the Center was reorganized as a "research center" with four full-time staff members. It was the first such center to be created at Kyoto University. New research sections were subsequently added as the research programs expanded. By April 1984, the Center had grown to encompass nine research sections covering the humanities, social sciences, and natural sciences. In May 1989, these nine sections were reorganized into five larger divisions, including new chairs for medical science.
In 2001, the Center restructured itself into a Research Department made up of four divisions and three sections for visiting fellows, a Documentation Department, an Administration Department, and the overseas liaison offices. The four research divisions were Humans and the Environment, Society and Culture, Economics and Politics, and Regional Dynamics, the last a new one to facilitate research management, and coordinate and integrate the research of the other three divisions. The Documentation Department consisted of an editorial office, library, and information processing office. The Administration Department, charged with management of both CSEAS and the Graduate School of Asian and African Area Studies (ASAFAS), was comprised of General Affairs, Accounting, Student Affairs, and the International Office.
The Center's academic structures again underwent considerable reform in 2004 in connection with the government-mandated administrative reorganization of all national universities into autonomous and independent legal bodies. The latest renovation is the Center's change in administrative status from "research center" to "institute." Our official status and name in Japanese is now "Institute for Southeast Asian Studies," giving us a stronger institutional basis even under the circumstances of the reorganization of national universities. Although the name and administrative status changed to "Institute," the Center decided to maintain the name "Center for Southeast Asian Studies," along with the acronym CSEAS, in all non-Japanese contexts.
Large-scale Research Projects
Over the years, the Center has carried out large-scale research projects to develop new ways of practicing area studies. In 1993, the Center received funding from the then Ministry of Education, Culture, Sports, Science and Technology (MEXT) to do a large scale project entitled "Toward an Integrated Approach to Global Area Studies: In Search of a Paradigm for a Harmonized Relationship between the World and Its Areas" (1993-96). This project conducted comparative inter-regional research within an area studies framework. Between 1998-2002, the Center received a Large-scale Grant-in-Aid for Scientific Research funding to initiate a project entitled "Making Regions: Proto-Areas, Transformations and Formations in Asia and Africa." This particular project looked at understandings of peoples in Asia and Africa; their lives, societies, social, economic, and political organizations as well as their states and economies. The five year project produced 174 academic papers and 38 books; the collection and on-line registration of about 80,000 books, including Asian and African vernacular languages' books; 1,122 maps; 62 satellite imagery scenes; and the organization of international symposiums including "Area Studies: Past Experiences and Future Visions" in 2000 and "Regions in Globalization" in 2002.
In 2002, the Center received further funding for a 21st Century COE Program entitled "Aiming for COE of Integrated Area Studies" which ran between 2002-06. This set up field stations in Southeast Asia and created a training system for young researchers. In 2007 the Center received MEXT funding to initiate a five year project for a Global COE program entitled "In Search of Sustainable Humanosphere in Asia and Africa" (2007-11) aiming at an integrated multidisciplinary approach to the humanosphere. This project culminated in the publication of six edited volumes, 68 international symposiums, 277 domestic workshops and 127 working papers. As a continuation of this program the Center received additional special funding for a new Large-scale project entitled "Southeast Asian Studies for Sustainable Humanosphere" which will run until 2016. This program will continue to examine the contours of a sustainable humanosphere and investigate plural co-existence in social capital, the strengthening of social infrastructures, and transnational regional structuring. Concurrently, it will also examine how Southeast Asia's tropical biomass societies are being reshaped through economic change.
Publications and Library
CSEAS publishes two journals, Tonan Ajia Kenkyu (in Japanese, bi-annual) and Southeast Asian Studies (in English and other languages, tri-annual) to showcase the best of research conducted in the region. The Center's research staff, visiting and outside scholars contribute on a frequent basis. The Japanese journal has an unbroken publishing history dating back to 1963. The Center also publishes three research series in English. These are the Monographs of the Center for Southeast Asian Studies, Kyoto Area Studies on Asia, and Kyoto CSEAS Series on Asian Studies. All series are open to outside contributors. In 2002, the Center launched the Kyoto Review of Southeast Asia, an innovative, multi-lingual internet review of Southeast Asian scholarship and affairs. The Center also has an English Newsletter published bi-annually which showcases staff and fellows cutting edge research. The CSEAS library also supports the academic activities of both the Center and outside researchers with one of the largest and best collections on Southeast Asian area studies in Japan. The library's holdings of over 180,000 volumes include an increasing number in the languages of Southeast Asia and various special collections.