In 1963 Tonan Ajia Kenkyu was started as a bilingual quarterly journal that reflects the Center for Southeast Asian Studies' strong commitment to publishing the best of empirically grounded, multidisciplinary, and contemporary research in the natural sciences, social sciences and the humanities.
 In 2012, our center re-launched Southeast Asian Studies, an all-English journal as a sister journal of Tonan Ajia Kenkyu. Intended for a regional as well as global readership, Southeast Asian Studies is published three times a year. In accordance with the launching of new English journal, Tonan Ajia Kenkyu has been reorganized as Japanese bi-annual journal.
 Peer-reviewed by a broad range of specialists, the journal accepts articles for review all year round.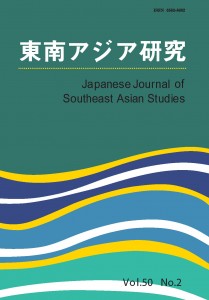 Japanese Journal of Southeast Asian Studies(SEAS): Website
CSEAS also publishes an all-English academic journal, Southeast Asian Studies.