New Website and New Issue of Kyoto Review of Southeast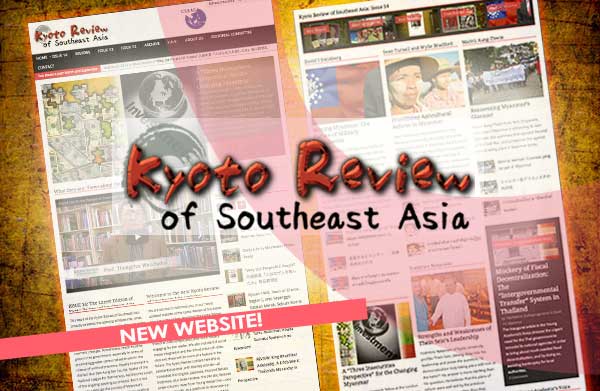 The Center for Southeast Asian Studies at Kyoto University proudly presents a completely renovated Kyoto Review of Southeast Asia website which is now more engaging and user-friendly. We are also launching our fourteenth issue (September 2013) which focuses mainly on the opening up of Myanmar. We have five journal articles, they are from Prof David Steinberg; Dr Sean Turnell and Wiley Bradford; Dr Maitrii Aung-Thwin; Dr Maung Zarni; and Dr Yoshihiro Nakanishi. All journal articles are translated into Japanese, Thai and Bahasa Indonesian. This issue, as usual, also includes a book review section, as well as an exciting new column —Young Academic's Voice. This is a platform for young academics to voice their opinions on all things Southeast Asian, there will be one specially featured article per month. The new site also has a video presentation of friends of Kyoto University who share their views on the new website.
List of articles:
Steinberg: Moving Myanmar: The Future of Military Prominence
Turnell and Bradford: Prioritising Agricultural Reform in Myanmar
Aung-Thwin: Reassessing Myanmar's Glasnost
Zarni: A "Three Insecurities Perspective" for the Changing Myanmar
Nakanishi: Strengths and Weaknesses of Thein Sein's Leadership
Website: http://kyotoreview.org/
Please also visit our Facebook Page: https://www.facebook.com/kyotoreview
And do click LIKE
CHACHAVALPONGPUN, Pavin
On behalf of the Editorial Committee.